<! -- ********** HEADER ********** -->
Blackcurrant Honey Christmas Mince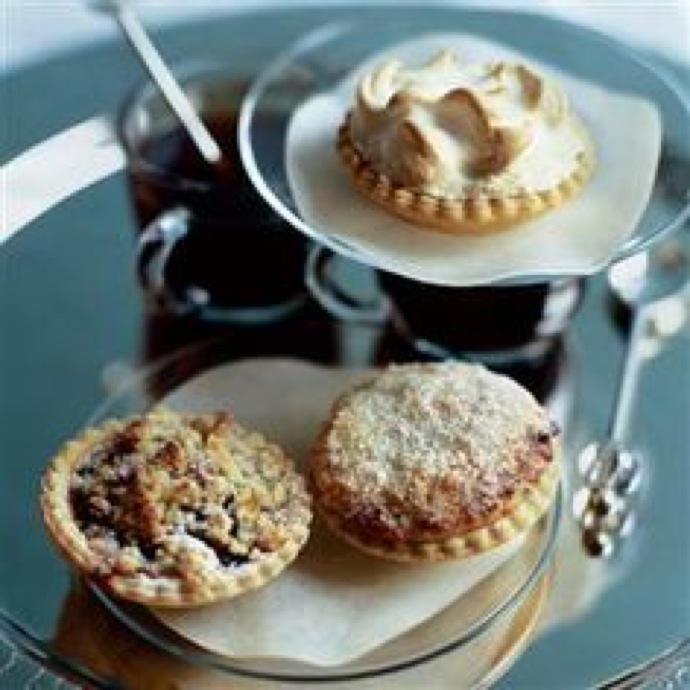 Ingredients
473g Mr Jeffares Frozen Irish Blackcurrants
473g of Mixed Fruit
237g of Dates chopped and tightly packed flesh from a tangelo
60ml of Honey
¼ Teaspoon of Mixed Spice
3 Tablespoons of Brandy
Method
Place Mr Jeffares Frozen Blackcurrants into a saucepan. Place the saucepan over a low heat until the blackcurrants have thawed and the juices run. Add the dates, mixed fruit, honey, mixed spice and tangelo flesh.
Bring to the boil slowly and the let the mixture simmer gently uncovered for 8-10 minutes or until thick and pulpy. Stir frequently to prevent sticking on the pan. Take the saucepan off the heat. Stir in the brandy. Spoon the mixture into sterilized jars. Store in a refrigerator.
Macaroon Topping
Ingredients
2 large Egg Whites
50g of Caster Sugar
237g of ground Almonds
60g of Coconut
½ teaspoon Almond Essence
Method
Whisk egg whites until stiff. Add sugar gradually beating well, after each addition. Gently fold in almonds, coconut and almond essence. Set the mixture aside.
Assembling Tarts
Lightly cover your countertop with flour. Using a round glass or cutter, cut out rounds from the sweet pastry mentioned in ingredients. Place and push these rounds evenly in muffin tins ungreased. Prick the base of each round. Place in the fridge for 30 minutes. Using the Christmas mince prepared earlier, fill each case ¾ full.
Using a large teaspoon, place the macaroon mixture on top. Place the muffin tin in the oven on the lower stand to avoid burning the topping. Bake at 200C for 10-15 minutes. Pace the tin on a cooling rack. To keep fresh, keep in an airtight container.
<! --/container -->
<! -- ********** FOOTER ********** -->
<! --/F -->